Community Fun Day 2014
What a great day at the park/pavilion area this year. We served over 400 hotdogs, emptied a few giant coolers of beverages, watched kids get soaked on the big slide, play giant Jenga, and much more. There were many neighbors out early for the lunch time rush, and a great second group came through as they finished swimming. A very special thanks to all the volunteers and committee members for donating your time and efforts. The MVP award definitely goes to Teresa for donating so much time, personal resources, and energy. Hope to see you all over summer as a part of the community!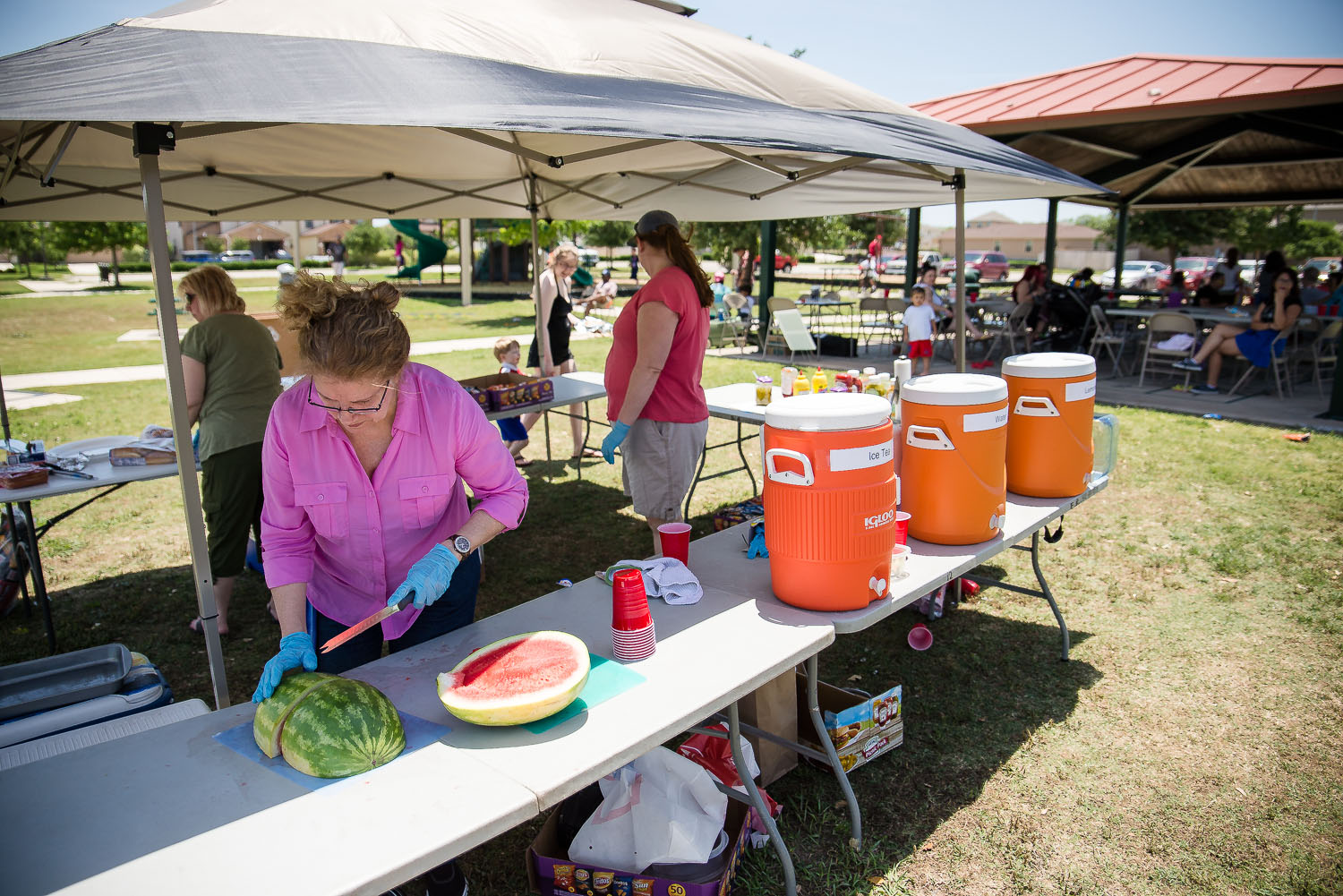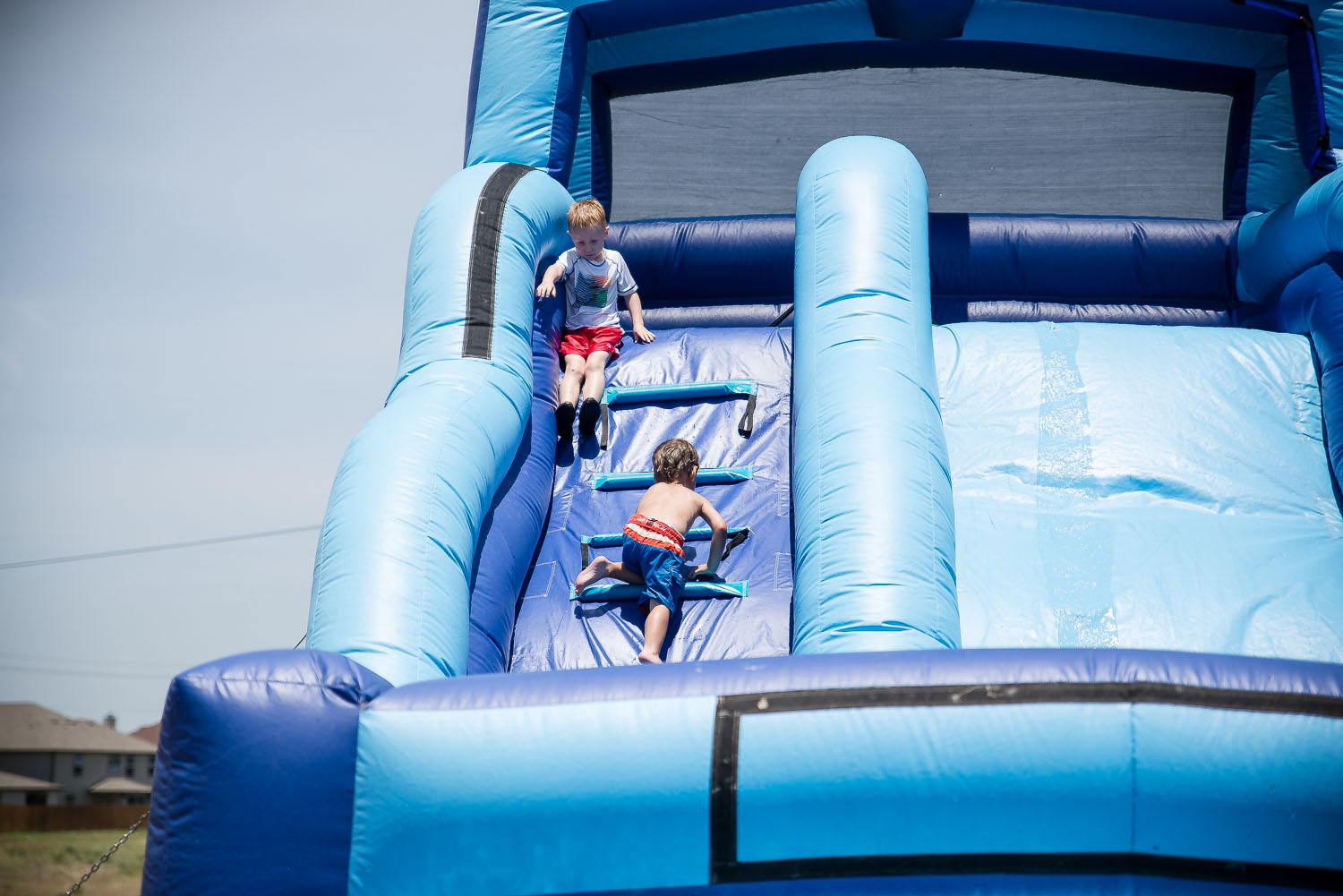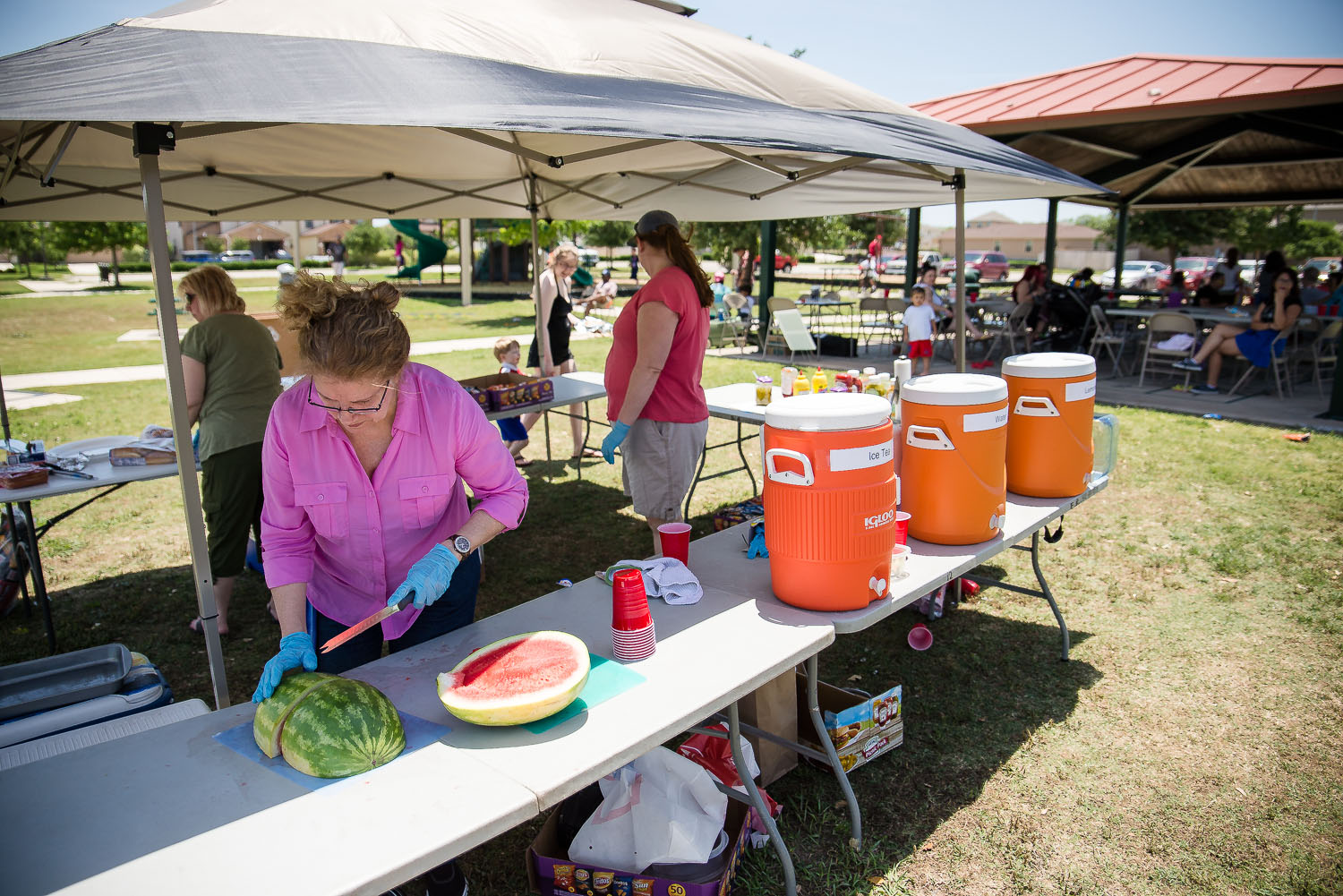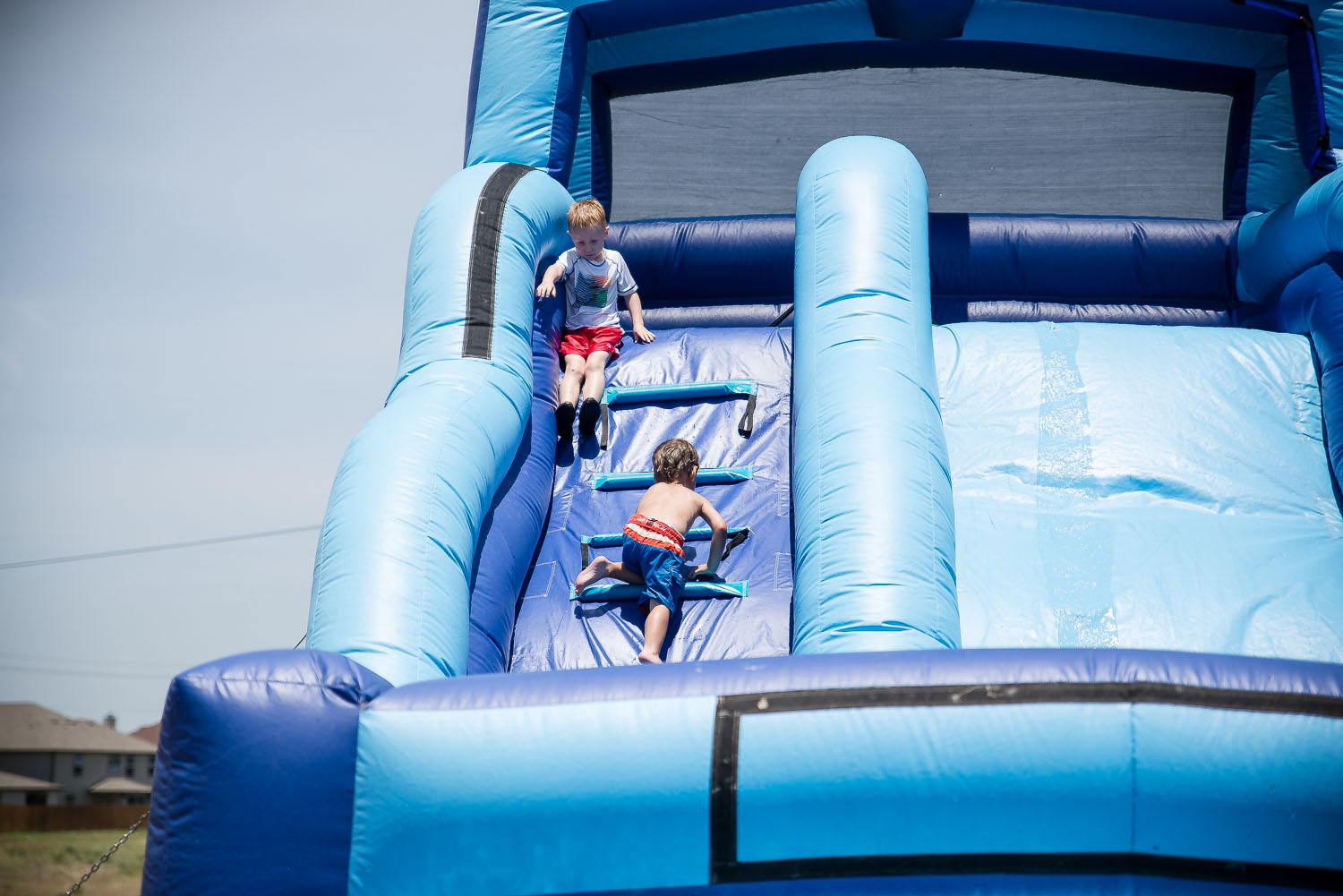 National Night Out 2013
a shared neighborhoods event between McKinney Heights, Springfield, and Onion Creek. Thanks to the neighbors for donating their photos. Click the picture on the left or right to navigate through the images.